PERSONAL TRAINING
Lex Fitness Systems
About Lex Fitness Systems
With all the fitness fads out there, it can be hard to know what to do. The team at Lex Fitness Systems seek to be the voice of reason helping their clients change their lifestyles for long-term success. They approach fitness, weight loss, injury prevention and rehab with a science-based approach.
Exercise is one of the best treatments for improving the general quality of life. It helps with chronic pain in the lower back, shoulder, hips and knees, and when paired with a sensible diet, it can also help you to lose weight and drop your body fat.
Training should be well thought out, effective,and fun and interesting. Lex Fitness Systems' trainers use various disciplines such as calisthenics, strength training, hypertrophy, metabolic conditioning, animal locomotion and even Olympic lifting to help you unlock whatever fitness and health goals you desire!
Connect with Lex Fitness Systems on Instagram.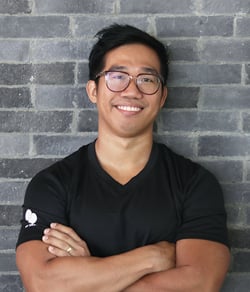 Lex Chan
Lex focuses on helping high performers stay healthy, move well and resolve chronic pain. By making consistent and progressives changes for their lifestyle and fitness goals.
Being fit and healthy to Lex means being able to move without pain, and being able to enjoy life to the fullest. His training methodology for all his clients is focused on being able to move well, lift heavy, be powerful, and have pain free movement for the rest of their life.
Lex has a wide range of experience in sports and training methodologies, including strength & metabolic conditioning, primal movements, gymnastics training, and even basic martial arts training. Lex brings high energy levels, motivation, and drive to all his personal training sessions and boot camps. He ensures that training is both effective and fun at the same time.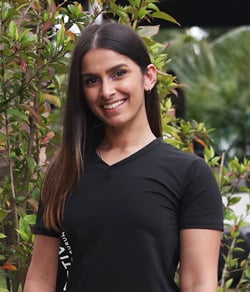 Azeemeh Taqi
After unpleasant experiences using fad diets to lose weight and suffering several injuries due to lack of guidance on form and technique when she first started weight training, Azee was determined to change and find balance. She embarked on a journey to learn the science behind training to find the safest and most efficient way to reach her goals.
She fell in love with resistance training and shifted her focus from chasing the smallest numbers on the scale through endless hours of cardio and minimal food, to being empowered by feeling strong and using proper nutrition to fuel her body for optimal performance.
In pursuit of her passion to learn more about fitness, she took her personal training certificate and completed the Certified Strength and Conditioning Specialist (CSCS) course to advance her skills and proficiency.
Azee believes that she can use her experiences accumulated over the years to help others in a similar position to her in the past, to overcome obstacles and get to a better place, both physically and mentally.
She wants to help her clients make healthy and sustainable choices that will set them up for the long term. Azee has worked with clients of all ages and backgrounds, such as those with past and existing injuries, and specialises in fat loss and hypertrophy. To her, fitness is more than just looking good, it's about empowering others to show them what they're capable of.
She lives by the motto: "Fitness is a marathon, not a sprint".