GROUP FITNESS CLASSES
Karate Nation
About Karate Nation
Karate Nation is a structure created by Cyril Martins. It aims to promote and introduce the benefits of Karate to kids, young adults and adults by developing physical strength, enhancing social skills, boosting self-confidence, and learning the essential values of Karate.
Connect with Karate Nation on their website, Facebook, Instagram, YouTube and LinkedIn.
Cyril Martins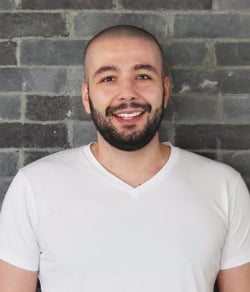 Cyril started Karate in 2011 back in France, he then moved to Singapore to develop his professional career in supply chain and later recruitment. In Singapore, Cyril continued to train in Karate under the guidance of Sensei Tan Soo Lin (5th DAN JKA) and after four years of practice, in 2015, he earned his Black Belt and his 2nd DAN the following year.
​
He had an opportunity to participate in competitions in Singapore and Malaysia where he won 7 different awards in Kata and Kumite.
In 2017 he was selected by Sensei Tan Soo Lin to participate in the Japan Karate Association World Championship that took place in Ireland where he represented Singapore in Kata and Kumite.
In 2018, after discovering the concept of "Ikigai", he decided to change his career to Karate Coaching and 2 years later in 2020, he founded Karate Nation.
Cyril is dedicated to coaching and sharing his passion with his students. He has an innate perception on the way the body moves, its biomechanics, and a real understanding for different cultures/backgrounds to bring an easy and open approach to his work and life endeavours.