Group Fitness Classes
IS Matrix
About IS Matrix
IS Matrix are on a campaign to spread their beliefs surrounding the mantras "Movement is medicine", "Food is medicine", and "Laughter is medicine". All these elements are indispensable pieces of a puzzle they call Lifestyle.
They value long-term lifestyle changes over short-term remedies. Furthermore, they believe in adding fun to everything they do, including fitness. For that reason, they came up with a buffet of group fitness activities such as Yoga, Sculpt, HIIT, Muay Thai, and Zumba!
Connect with IS Matrix on their website and Instagram.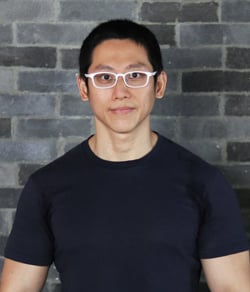 Shaun
Shaun is an ACE Certified Personal Trainer, Muay Thai Coach, Fitness and Aerobic Kickboxing Leader, Zumba instructor, as well as a swim coach.
Apart from his role as one of the founders of IS MATRIX, Shaun is also a fitness trainer for the Singapore Armed Forces and the Certis Cisco Auxiliary Police Force. Helping thousands of individuals with their fitness goals has been one of the greatest achievements made by Shaun and he strives to do the same for participants of his group fitness classes.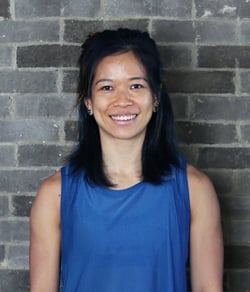 Iris
Since young, Iris believed that movement is medicine. With that as a purpose in life, she went to obtain several qualifications including as a FISAF Certified Fitness Instructor, 200 hr Yoga Alliance Teacher Training, Hatha Vinyasa Movement and Certified FRC Mobility Specialist.
Iris embarked on her journey as a fitness coach, Yoga teacher and one of the founders of IS Matrix, to spread mindfulness to tune in with oneself to combat our stressful environment and empower everyone from all walks of life to tap into their true grit and strength.
Enriching herself when time permits at workshops by international influential yogis such as Dylan Werner, Carling Nicole, Marysia Do and many more has deepened her love and exposure in Yoga.
Iris strongly advocates for fitness being a lifestyle and is all about infusing fun into fitness to help you build yours.