WELLNESS
Health Can Be Fun
About Health Can Be Fun
The Health Can Be Fun team are crazy about food and nutrition because they believe how easy it is to be nourished and healthy! They share this through their programmes and consultations to empower the people that they meet because everyone deserves good nutrition.
Connect with Health Can Be Fun on their website, Facebook, Instagram and LinkedIn.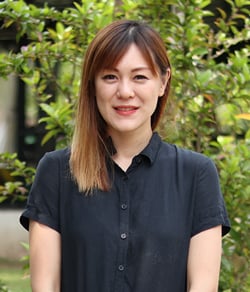 Fiona Chia
With over a decade of experience in food and nutrition, Fiona is a champion at conceptualising, planning and developing effective custom health initiatives for various brand giants - these include Disney, Mercer Marsh and AIA.
Her affluent public speaking skills, zestfulness and fun approach to wellness have brought her into the public eye having been featured on media platforms such as CNA, Channel 8, Channel U and many more. Fiona has also gone global as the personal Nutritionist of the sensational Taiwanese singer and actress Angela Zhang.
Fiona's nutrition principles in living in fast-paced society is about going back to basics with a key focus on cooking.
Her services include nutrition consultancy, workplace health seminars, healthy eating cooking workshops and personalised 1-1 nutrition assessment.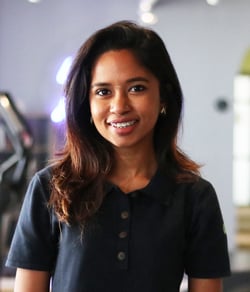 Meenushree Chandrasekaran
As a Nutritionist, Meenu loves sharing with people how to prepare healthier alternatives of their favourite dishes. She also strives to empower the Malay and Indian communities by developing a series of outreach programmes for them and hopes to help these communities to become healthier.
As an animal lover and vegetarian, Meenu strongly advocates for plant-based food and believes it is win-win for both her health and that planet's! She also enjoys creating health and delicious kids' recipes.
Meenu strongly believes there are no shortcuts to a healthy lifestyle. The key to building and transiting to a healthy lifestyle is through every small change to our habits and attitude.