About Healing Hands
Healing Hands is a non profit venture registered in Singapore to provide Reiki treatments – face to face reiki; distant healing; chakra balancing and animal reiki.

Face to face sessions are conducted from both Core Collective Anson and Dempsey. The profits earned from the venture are donated to any cause which Kakoli or her clients resonate with.
Kakoli continues to donate her profits to organisations like SPCA and Community Chest to actively make a difference.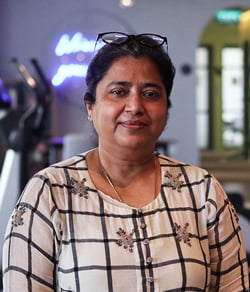 Kakoli
Kakoli is the founder of "Healing Hands" and is a certified Reiki level 3 (Master level) practitioner under the Usui System of Reiki. Her journey with Reiki started in the year 2002 in India when she signed up for her Reiki level 1 learning. She completed her final (level 3) Reiki learning in Singapore.
Kakoli says that it was truly a calling in life when she decided to give up on her 25-year banking career to embrace Reiki healing as a way forward in life.
She believes that the restorative power of Reiki (the source of Universal Energy) helps a person live a balanced life. She feels that Reiki connects us to the Universe and opens the doors to our true potential. Reiki healers, as per Kakoli, substitute the term dis-ease for the word disease - the emphasis is on restoring the natural balance of our being.
Connect with Kakoli on LinkedIn.