GROUP FITNESS CLASSES, WELLNESS
Fitfoo
About Fitfoo
Fitfoo's mission is to create feel-good Pilates classes.
Say hello to a lean body and stronger core! Fitfoo's classes use the BASI® Pilates block system to ensure you get a full body workout every session. They focus on correct postural alignment and building core strength in a fun way.
Getting fit should never be a chore. Regardless of your fitness level, Fitfoo believes in getting you functionally stronger and feeling taller at the end of each session.
Connect with Fitfoo on Facebook and Instagram.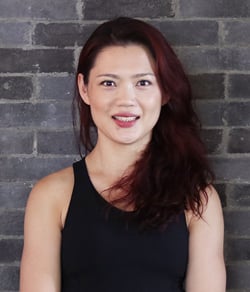 Jamie Foo
Jamie is visibly passionate about what she does. She lives and breathes the Pilates Method, openly sharing the physical and mental benefits of Pilates with anyone that will listen. Her classes are dynamic and with emphasis on core strength and posture correction. I hope for all clients to move pain free and improve the quality of their lives.
Her qualifications include:
BASI® Pilates Certified
BASI® Pilates Mentor
Sport & Exercise Science Specialist Diploma
Certified Group & Personal Fitness Trainer since 2011
Fitness Training Lecturer for 7 years in a vocational institute