GROUP FITNESS CLASSES, WELLNESS
Fitfoo
About Fitfoo

Fitfoo is now officially a BASI® Pilates host studio for the BASI® Pilates Teacher Training Course in Singapore.
Fitfoo's mission is to create feel-good Pilates classes.
Say hello to a lean body and stronger core! Fitfoo's classes use the BASI® Pilates block system to ensure you get a full body workout every session. They focus on correct postural alignment and building core strength in a fun way.
Getting fit should never be a chore. Regardless of your fitness level, Fitfoo believes in getting you functionally stronger and feeling taller at the end of each session.
Connect with Fitfoo on their Website, Facebook and Instagram.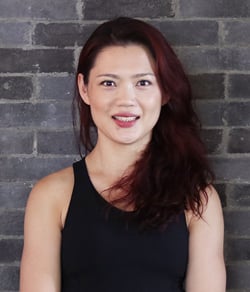 Jamie Foo
Jamie is visibly passionate about what she does. She lives and breathes the Pilates Method, openly sharing the physical and mental benefits of Pilates with anyone that will listen. Her classes are dynamic and with emphasis on core strength and posture correction. I hope for all clients to move pain free and improve the quality of their lives.
Her qualifications include:
BASI® Pilates Certified
BASI® Pilates Mentor
Sport & Exercise Science Specialist Diploma
Certified Group & Personal Fitness Trainer since 2011
Fitness Training Lecturer for 7 years in a vocational institute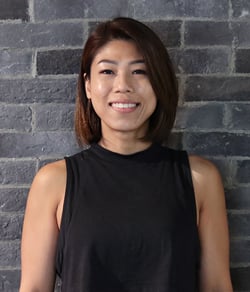 Janice Lee
Janice is a former nurse and flight attendant turned full-time fitness instructor.
She started off with regular outdoor runs and yoga practice before deciding to take up yoga teacher training. Janice has been teaching yoga, reformer pilates, rhythmic cycling for the past two years, and is also a part-time instructor with STILL Boxing.
She strives to build a community and connection through fitness and mindfulness. Trained in the above, she knows what it takes to put you through your paces and get the best out of you, making sure that you feel stronger than before with every class. Her focus is on building strength and body awareness without compromising on form and alignment. She's always encouraging you to push and explore the physical and psychological challenges within yourself, and also to help you achieve your fitness goals.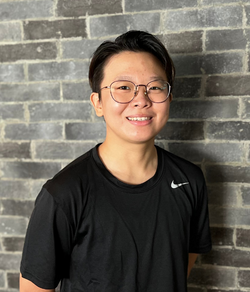 Johanna Maharani
Jo is a BASI® Pilates certified instructor from Indonesia. With teaching experience from studios including BASI Pilates Academy, West Java, she is determined to introduce the 'athletic' side of Pilates that is less talked about to her clients. She applies the BASI® Pilates method in all her group classes and private sessions.
She wants her clients to feel better and stronger after their sessions.
• BASI️® Pilates Mat Certified
• BASI️® Pilates Comprehensive Certified