LIFESTYLE & CHILDREN
EGA Wellness
About EGA Wellness
EGA Wellness is a preventive care innovation company with a vision to enable disease-free lives by fostering food as medicine. Founded on the wisdom and science of Ayurveda, they have core in-house Ayurveda experts and a scientifically crafted range of products to help reverse your metabolic age through diet, supplements, and lifestyle rather than modern medication management.
They offer a range of body-specific Juice Cleanse Plans for regular detox and small but mighty Natural Power Shots to support immunity and rightly nourish the body. Their All-Natural Supplements are made as per Ayurveda texts, are handmade, and guarantee the best quality and results.
The best sellers from the detox and immunity kit comprise the Triphala Lax, Nano Turmeric, Nano Giloy, and 10X purified Ashwagandha Energizer tea. From oral hygiene using the ancient wisdom of Oil Pulling to skin and hair care with Black Hair Oil and Saffron Oil for Face, their Wellness Beauty category offers products that are 100% authentic Ayurveda.
Choose from a range of Ayurveda Super Foods like Moringa powder tablets, Mamra Almonds, Ajwa Dates, Raw Honey, and many more. Through consultations, EGA Wellness offers Personalized Diet Plans to help reverse and manage lifestyle diseases.
Connect with EGA Wellness on their website, Facebook, Instagram, LinkedIn, and YouTube.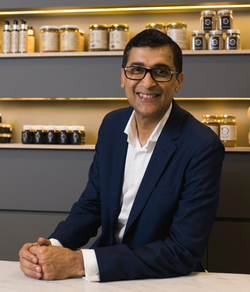 Mr Sumit Nanda
Co-Founder & Director
EGA Wellness is born out of Sumit's own transformation of health from one of regular sickness and lifestyle diseases like blood pressure, diabetes, etc. being managed by modern medication to a disease-free life through the use of food as medicine and Ayurveda.
Sumit is based in Singapore and is Chairman of the Private Equity fund The Golden State Capital Pte Ltd. He has over 30 years of experience working in global markets. Sumit is a serial entrepreneur and the person behind many successful ventures such as Dr. Fresh Assets, Golden State Capital, and is currently working to set up Renewable Energy in Asian markets. He started his career in consumer goods and his own life experiences of health led him to start up EGA Wellness - a brand, and lifestyle philosophy closest to his heart.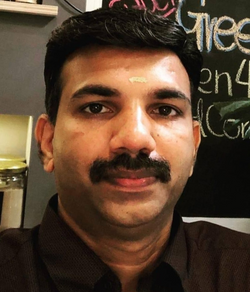 Dr Ratheesh C. T
Co-Founder & CEO

Dr. Ratheesh C.T is a young and inspired physician who has given years of his life to the ancient and traditional medicine science of Ayurveda. He has completed his Masters in Ayurvedic Medicine (MD) from SDM College of Ayurveda & Hospital, Hassan and his Bachelors (BAMS) from Sushrutha
Ayurvedic Medical College, Bangalore. He also has a Masters in Nutrition and Food Technology and Masters in Yoga. He is a certified Yoga instructor.