WELLNESS
Children's Partnership
Counsellor & Psychologist
About Children's Partnership
In 2005 Children's Partnership was started with the belief that every child should be given the opportunity to achieve their fullest potential. The goal was to support the development of each child so that they could lead meaningful quality lives. Every child is an individual with their own interest, learning styles and unique skills. With that in mind, intervention plans should be tailored to meet the needs of each child and their family, rather than having the child fit into a pre-planned programme.
Their aim is to create partnerships with parents, caregivers, teachers and significant others in a child's life to facilitate their development. They have a team of dedicated and passionate psychologists working with children and youths who may be experiencing various learning, social and/or emotional challenges.
Children's Partnership uses a neurodevelopmental approach to working with children and youths, in particular, the RDI® programme. We guide families on how to manage the challenges their children face, such as behaviour concerns, interaction with others, perspective taking, dynamic thinking and regulation.
Connect with Children's Partnership on their website, Instagram, Facebook and Youtube.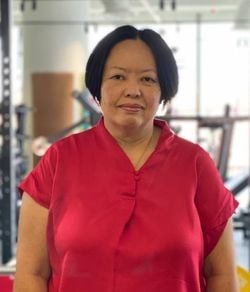 Genevieve Chua
As the senior psychologist and head of the intervention team, Genevieve has been privileged to guide families to support the development of their children. It has also been a pleasure to supervise RDI® Consultants in Training from different parts of the world.
Genevieve graduated from Murdoch University with a degree in Psychology. She worked in a special school, where she got to learn about the gifts of each child she taught as she guided them through dance, swimming and job placements, in addition to the day to day academics. During this time, Genevieve earned a master's degree in Applied Psychology and started a new phase in my work life where she was involved in the assessment and diagnosis of children at a local hospital. In my time there, she received training in various intervention programmes (PECS, Structured Teaching, MISC approach) and helped to initiate various intervention programmes. The desire to continue to find ways to improve the lives of children led to my becoming an RDI® Program Certified Consultant.
The area of neurodevelopment is a keen interest of mine. Genevieve has received training in various approaches (Sensory Enrichment Therapy, HANDLE, Rhythmic Movement Training, Play-based treatment of trauma)."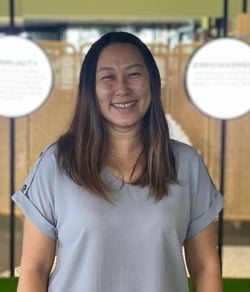 Chee Hong Yin
Hong Yin graduated from the University of Sydney with a degree in Psychology. She worked briefly at a counselling centre before deciding to pursue her studies further. In 2003 she attained a Masters in Developmental Psychology from Teachers College, Columbia University. When she returned to Singapore, she started working at a special school with over 300 students, and a multi-disciplinary Allied Health Professional team. During her time there, she conducted intellectual and behavioural assessments for the children, evaluated their progress with the teachers & designed behavioural intervention programmes with the parents. She joined Children's Partnership in 2012 and is the lead psychologist in the assessment team.
Hong Yin is keen to learn more to better the lives of the children that she works with. She has received training in various approaches such as HANDLE, a play-based treatment of trauma. She hopes to continue to learn and find out more ways to help the special needs population.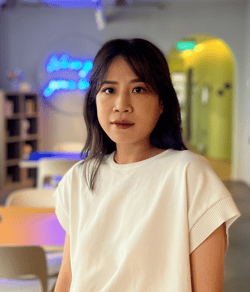 Sherlyn Choong
Sherlyn believes that every individual is unique, with their own interests, strengths and learning styles. Over the years, she has worked extensively with children and youths experiencing difficulties in various areas such as learning, social or emotional. She recognizes the importance of a strong support system which includes not only families but schools as well. Through her internship experiences, she had the opportunity to work together with and learn from a multidisciplinary team, thus she is familiar with how each professional can contribute to helping the client. Sherlyn believes in creating a dynamic and holistic environment for the child or youth to learn and maximize their potential. She is passionate to expand her knowledge in all the various areas of Psychology and is constantly learning new approaches and therapies.
Sherlyn's qualifications include:
Masters in Psychology (MA Psychology) Bangor University, United Kingdom
Association of Psychotherapists and Counsellors (APACS) – Member
Graduate Certificate in Psychotherapeutic Approaches (Cognitive Behaviour Therapy Specialization)
Psychological and Educational Assessments such as: WISC-V, ADI-R and ADOS 2
Therapies such as: Cognitive Behaviour Therapy (CBT), Safe and Sound Protocol (SSP), Cogmed