GROUP FITNESS CLASSES
Champions' Forge Fencing
About Champions' Forge Fencing
A forge is a furnace where metals are heated, wrought and put together. Expect temperatures to be high, with lots of hammering, pressing and rolling, and work progresses steadily and resolutely.
A champion is one who is courageous and strong and overcomes his own battles to be better than who he was yesterday. Essentially, he is a warrior with a kind heart, fierce mind and brave spirit.
This is what Champions' Forge stands for.
While Champions' Forge is a fencing school where you can sharpen your aptitudes, they also pride themselves as a school for life. Their teaching philosophy encourages exploratory learning, embracing failure, thinking independently and having fun. They hope to impart a set of mental and personal proficiencies which you can rely on for whatever comes your way. Ultimately, they do not see themselves as just fencing coaches, but educators, guides, and even friends, who use fencing as a medium to educate and nurture students into individuals who are champions of their own.
Some say the best view comes after the hardest climb. Perhaps. But the most memorable experiences are the sceneries along the way. Champions' Forge enjoys the peak, but they also indulge in the process of getting there.
Connect with Champions' Forge Fencing on their website and Instagram.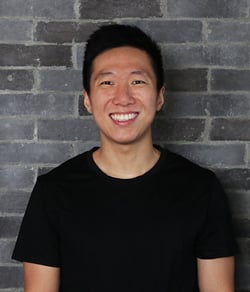 Zhang Zhenggang
Champions' Forge is founded by Zhang Zhenggang, a passionate fencer from Singapore who loves to learn and teach about this ancient sport of sword-fighting. As an athlete, he has competed in various local, regional and world competitions such as the World Summer Universiade Games (second only to the Olympics), World Championships, and even medalled at the Commonwealth Fencing Champions and SEA Games. He had also spent 1.5 years training in Italy, amongst some of the best fencers in the world. It was not only an eye-opener, but it had also redefined fencing for him.
Having been fencing for almost half his life, the transition from athlete to coach has been the most natural for Zhenggang. He enjoyed sharing his learnings, and found it especially fulfilling when his students gave him positive feedback of how he had inspired them and pushed them to improve. To Zhenggang, it is important that they have fun in the process and love the sport which he loves so very much too. Like scaling a mountain, he hopes for his students to find it in themselves to overcome whatever comes their way, and emerge as champions of their own right at the very end.