PERSONAL TRAINING
Bodies by Lawrence
About Bodies by Lawrence
Connect with Bodies by Lawrence on their website, Facebook and Instagram.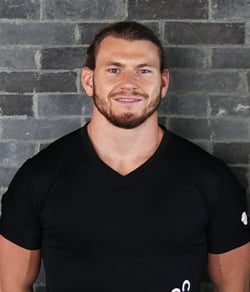 Lawrence Cartwright
Lawrence is one of Singapore's most in-demand trainers. He has been a competitive athlete his entire life in a variety of sports including rugby, athletics, boxing and MMA, and holds an NCFE Certification in Exercise Studies, Coaching Sport & Nutrition. He is a TFW Certified Instructor and Certified Kettlebell Instructor. He ultimately focused on professional boxing having 30 boxing and MMA fights, achieving the British Amateur Boxing national semi-finals two years in succession, and 100% win record in his 3 fight professional career.
Since 2013 Lawrence has focused on being a personal trainer. His skilled and passionate approach has earned him a great reputation and following for his bootcamps, body transformations, and successful training of upcoming boxers for Singapore's White Collar Boxing events.
Lawrence wakes up everyday to be stronger and fitter than the day before. If you subscribe to his philosophy and embrace the pain for gain; the impossible becomes possible as he will take your body and performance to levels only ever before imagined.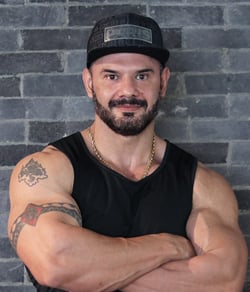 Nicolas Correa
Nico is a professional bodybuilder and experienced personal trainer from Uruguay who had lived and trained clients in the US, China, Ecuador, Peru and Qatar with more than 20 years of experience. He has a "Competition Body Building Training" certificate and is able to train adults and adolescents at any stage of the fitness journey. Nico's expertise includes body transformation for weight loss, muscle gain and professional fitness for men and women.

Nico is a loyal, team player, responsible and thoughtful professional who will implement a personalised approach with each of his clients as he strongly believes that a one size fits all mentality does not apply to healthy living. Nico is an enthusiastic and fun Latin American professional who has won bodybuilding and powerlifting championships in South America and can't wait to partner up with you to help you reach your fitness goals.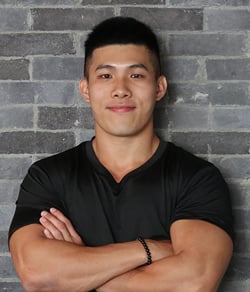 Marcus Lee
Marcus is a dedicated personal trainer with a passion for helping anyone to achieve their fitness goals. Whether that is to lose weight, body fat or build muscles (hypertrophy), he is equipped with the skills and positivity(or mentality or attitude) to help his clients. An ACE-certified personal trainer, his approach ensures both safety and sustainability.

Having had experience in renowned studios like F45, Marcus is driven by his passion to help his clients succeed in their fitness goals. To Marcus, there is nothing more valuable than helping and witnessing his clients' journey to becoming stronger, happier, and more confident.