Struggling to Find Love Amidst COVID-19? This Singapore Social Experiment Might Just Help You Find It
For those of you who thought finding love in Singapore was difficult enough in the pre-COVID days, this current period of social isolation and distancing brought on by the COVID-19 pandemic probably hasn't made it any easier.
If virtual dating through dating apps hasn't been so successful for you in terms of finding and forming real connections, this social experiment might just be your solution!
From Strangers to Friends is a virtual dating social experiment led by Dating Practitioner Joanne and Life & Wellness Coach Carita from Table For Two. Read on and learn more about it. If you're feeling bold and brave enough to take part, be sure to register at the end of the article!
So, what is it and what's the purpose of it?
This social experiment explores whether strangers can indeed connect through meaningful conversations. Two participants will be matched based on personality and common interests. The matched pair will then interact with each other through a surprise challenge that's provided just minutes before the date! The activity is designed to get both people to share openly and listen without judgment and requires the willingness to be vulnerable.
Social isolation and distancing have become a part of our lives (and will probably continue to be for some time to come). This social experiment addresses both the internal and external struggles people may have as a result of it. Increasingly, we're seeing the effects that social distance has on mental health. Particularly during this period, socialising and/or virtual dating is one of the ways to prevent feelings of loneliness, isolation, and depression.
While the team at Table for Two believes that virtual dating doesn't replace the good old fashioned way of dating - holding hands, feeling the warmth of each other, a goodnight hug and kiss; this social experiment is their way of turning the life-given lemons into lemonade. After all, as the saying goes, love knows no boundaries and can be found in the best and worst of times, and in the strangest places.
What can I expect to get out of this?
You can expect to walk away having had fun and perhaps some "AHA" or "Oh, shit!" moments. Ultimately, this is an opportunity for self-disclosure and hopefully even some revelations. Not only will you learn about the value of sharing, listening, and being vulnerable but also see what these mean in forming connections, making new friends or, potentially, new love.
Can I participate?
Whether you're single with a desire to date or to simply make a new friend, this social experiment is for you!
Couples (married or not) who wish to reconnect or bond with their partners are also welcomed and encouraged to sign up! This is a chance for existing partners to take part and rebuild or enhance strong emotional connections as you too will take part in a surprise challenge with your significant other on a virtual date!
What makes this experience different from dating through other dating apps?
Through dating apps, it's often a luck of the draw based on the dating profile provided by the person you're looking at. As a result of this, what you see on the app may not be what you get when you meet in person and vice versa.
In order to participate in this social experiment, there's an initial process that participants must go through so proper pre-matching and verification can be done. This reduces the guessing game of who the person is behind the profile or persona created online.
This curated experience also consists of a surprise challenge for you and your date. The challenge is an activity that's been proven by research carried out by psychologists, to facilitate desirable outcomes when fostering relationships. The objective of this challenge? To provoke inspiring, thoughtful and genuine interaction so you can connect with your match, virtually, in a very real way!
---
Sign up for this social experiment has closed.
Check out the follow up article "Did Strangers Become Friends? Table For Two's Social Experiment Round Up".
---
Contributor: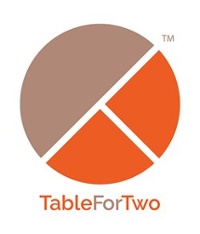 Table For Two was founded as an alternative to the 'swipe culture' of dating apps and believes in a 'social-first' approach. They take the pressure off the expectations of dating, which allows individuals to socialise and mingle in person based on shared values, interests, and personalities. This way, their members are able to focus on simply getting to know one another on a deeper level, which makes for more meaningful connections.