Singapore's New Fitness, Wellness and Lifestyle Hub for Families - Core Collective Dempsey
Just over a year ago at the heart of the CBD in Tanjong Pagar, Core Collective opened its flagship centre at Anson as a platform for a community of fitness and wellness professionals, and enthusiasts alike. If you're unaware of the concept of Core Collective, it is a co-working space that conveniently houses a diverse range of Singapore's best fitness and wellness professionals who provide their services to clients and members under one roof.
For fitness and wellness business owners, Core Collective is not only a place to conduct their services, but also a collaborative working space where they have the opportunity to mingle, collaborate and exchange ideas with other fitness and wellness entrepreneurs and business owners.
With the success of the first Core Collective concept, a new space is opening soon at Dempsey. Spanning over 12,000 sqft of premium indoor space and an expansive 130,000 sqft of lush and green outdoor space, parents along with their children of all ages will be smitten with this new family-friendly fitness, wellness and lifestyle hub.
Read on to find out more from Founder of Core Collective, Michelle Yong, about her vision for this new fitness, wellness and lifestyle hub that is the upcoming Core Collective Dempsey!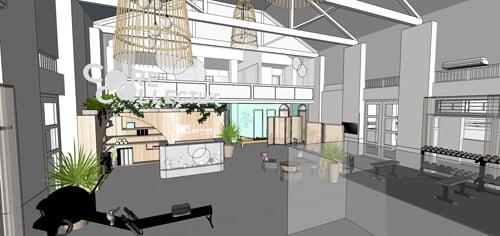 How did the original concept of Core Collective come about?
Michelle: I'm a property developer with Aurum Land, and was looking for ways to grow the business through diversification. Besides just building beautiful spaces, we wanted to build community and opportunities for growth, which is why I started a coworking space, Collision 8, back in 2016. I wanted to apply this similarly into the fitness and wellness industry because I had an osteopath and a boxing teacher who were both frustrated working for other people and wanted to start their own business, however were prohibited by the high costs of starting their own clinic or fitness studio. Core Collective was built to facilitate entrepreneurship amongst fitness and wellness professionals by providing them with solutions to enable them to become their own boss!
Core Collective was also inspired by the idea of being able to provide continuity of care. I found it an inconvenience being referred to fitness and wellness professionals that were located all over the country, and at times I noticed there was a lack of continuity of care in that my case histories weren't being passed on between trainers and practitioners effectively. I felt that this wasn't a great experience from a customer's point of view, and that a solution for this was to put a variety of fitness and wellness professionals under a single roof to create an environment where they can easily and efficiently collaborate and communicate with one another, and where customers can conveniently access their trainers and practitioners.
What made you choose Dempsey as a location for the second Core Collective branch in Singapore?
Michelle: Our Anson location was chosen as the first flagship because, through focus group studies, we found most participants' clients to be in the area. Core Collective Anson targets the CBD crowd such as young professionals and office workers, however, we also wanted to have a family concept. Being so close to residential enclaves such as the Holland, Bukit Timah and Clementi area as well as the Orchard area for both their residential and professional crowds, Dempsey seemed perfect for it. With the opening of Dempsey, some of the professionals from Anson will be working out there as well, as its location may be more favourable and convenient for a certain group of their clientele.
Dempsey is a serene location with lots of sprawling grounds and outdoor space. To me, it's the ideal spot for family, women and children targeted programmes, such as pre and post-natal fitness and wellness services, and outdoor activities for children, which is what I wanted to provide within the space.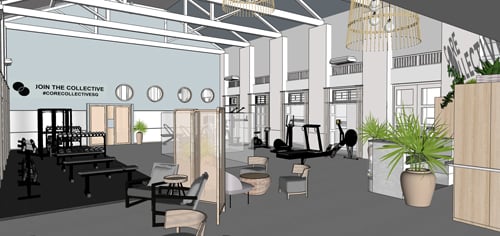 What is your vision for Core Collective in the next 5 years?
Michelle: The idea was always to have around 3-5 Core Collectives in Singapore. We're not only helping professionals, but we also want to provide a broader and more holistic range of fitness and wellness services to our members, so it makes sense to have centres that are accessible and convenient for everyone.
In the next 5 years, I would like for Core Collective to be a well-recognised fitness and wellness centre of excellence across not just Asia Pacific, but also in Europe and America. We want to have facilitated entrepreneurship amongst thousands of fitness and wellness entrepreneurs and business owners, empowering them to develop both personally and professionally to achieve their aspirations of becoming their own bosses.
The growth of these professionals, in turn, enables us to work towards another goal which we value very highly. That is, to foster happier and healthier lives for what we envision will be millions of people within the Core Collective community.
What about your vision for Core Collective Dempsey?
Michelle: I would like for Core Collective Dempsey to be the go-to place for families to hang out and enjoy their time. A place, for example, where mum can do a yoga class, dad can do his personal training, and where kids can also be involved in children's programmes within the facility. I hope for it to set a new benchmark for all-round family entertainment and development needs.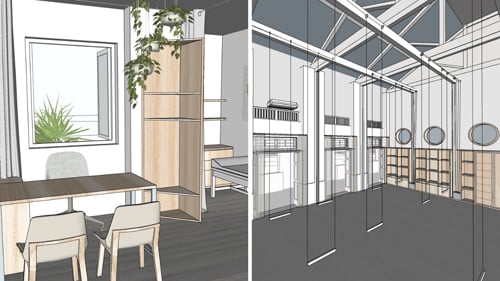 What to expect at Core Collective Dempsey
As a space that aims to cater to everyone in the family, members of all ages can get involved in an assortment of activities and programmes.
The residents providing their services at Core Collective include:
Lifestyle
Fitness
Wellness
Resident Testimonials
Dr Jennifer Londergan
Chiropractor at Core Collective Anson and Dempsey
"I love the Dempsey area as it reminds me a bit of where I'm from in Seattle with all the trees. Moving my practice here was a natural decision for me as I'm here often to meet friends, and I love the atmosphere.
The space at Core Collective is beautiful, intimate and has a healing quality. The design is just fantastic and the restoration is very well done. It allows for great collaboration amongst practitioners with the gym, yoga, barre, and more.
There is a great eating space kind of tucked into the woods, where kids can run around and play while parents enjoy their food and drinks. As a mom of four kids, I understand that this type of environment is just magical. The new pool nearby is also an incredible part of the overall atmosphere.
Being in such a beautiful natural setting only accelerates wellness and I'm excited to share this amazing Dempsey atmosphere with my clients."
Personal Trainer at Core Collective Anson and Dempsey
"Core Collective Dempsey appeals to a different target market which piqued my interest as I can now offer my personal training services to a broader range of new and existing clients at greater convenience to them.
I believe that fitness enthusiasts will enjoy training at Core Collective Dempsey because it offers a totally different ambience and vibe, particularly with the nature aspect, which isn't something that you can't find at many gyms. Some of my clients enjoy working up a sweat and reaping the many benefits of training outdoors, and training at Core Collective Dempsey allows for that with its ample outdoor space!"
Click here for a comprehensive list of services available at Core Collective.

Address
Core Collective Dempsey
27A, 30B/C Loewen Road
Singapore 248839


Opening hours
Weekdays: 6.00am – 9.00pm
Saturday: 8.00am – 6.00pm
Sunday: Closed

Public Holidays: 8.00am - 2.00pm
*Operating Hours are subject to change without prior notice.