GROUP FITNESS CLASSES
Baddie Yoga
About Baddie Yoga
Baddie Yoga is a new and innovative yoga concept that empowers women and men to unleash their inner badass, or as they call it – Baddie!
Their classes include:
Yoga 69: If you're looking to spice up your sex life, bust some moves in the bedroom, and just be on top, this class is for you! It's heavily focused on improving flexibility of the hip flexors, spine, and shoulders, alongside strength, and stamina.
Mob Flow: A Baddie Yoga take on the classic Vinyasa flow. Marrying Kinstretch & Yoga to work on that range of motion to prevent injuries and improve strength & flexibility. Arm balances and inversions may be included!
Zen Me Out: Om your way through active and passive stretches to lengthen your muscles and calm you down. You'll leave this class feeling like you just got a massage – the best way to start your day!
Connect with Baddie Yoga on Instagram.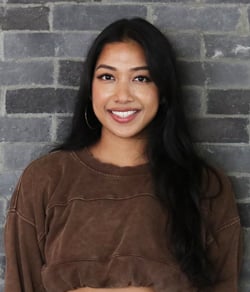 Divya
Divya started practicing Yoga in 2016, after her A Levels whilst waiting for university to start. She credits the foundational strength and endurance she built through yoga, which gave her the confidence to foray into other areas of fitness including Dragonboat, Boxing, HIIT, etc.
She's recently started practicing Kinstretch and loves the results she's seeing with her mobility, and now wants to be able for others to also see these results and more through Baddie Yoga.