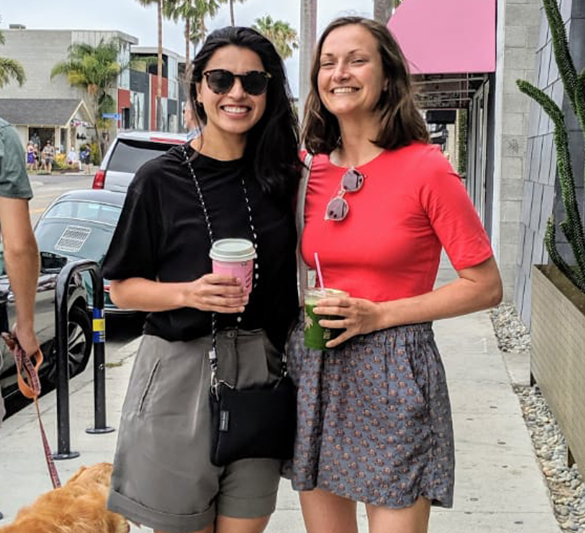 "Ahilya's class is a treat for body and mind!
I love the way it's structured, with a clear focus on each of the large muscle groups and an energising flow from one segment to the next — it's easy to follow, feels super effective, and the exercises are a great mix of classics and fun variations I wouldn't have thought of myself.
While exuding a wonderful calm and confidence, Ahilya is very good at noticing everyone in class and swiftly moving around the room to correct people in a thoughtful and kind manner. She's good about incorporating a focus on breathing, and her music choices are spot on! Great rhythm and great vibes in class — all students felt happy, even though we were struggling!"